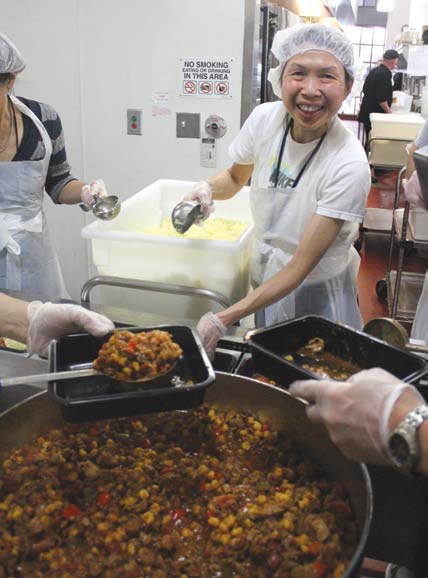 By Kevin Winge
For nearly 30 years, Project Open Hand has been here for our community.
In the earliest days of the AIDS epidemic, founder Ruth Brinker prepared healthy dinners for seven men who were dying of AIDS. On the day of the Loma Prieta earthquake, Project Open Hand began serving clients in Alameda County. In 1998, when the Salvation Army lost its contract to provide meals to seniors because it didn't comply with San Francisco's domestic partners law, Project Open Hand stepped up. When women with breast cancer told us that they needed nutritious meals, we started serving them as well.
Since 1985, Project Open Hand has prepared and delivered more than 16 million life-sustaining meals to sick and elderly neighbors. We continue to provide our signature "meals with love" to people with HIV, breast cancer and seniors. And now, once again, we are stepping up to do more.
This summer, we're expanding our grocery and meal services to serve people living with acute symptoms of more than ten additional disease diagnoses, including diabetes, heart disease, multiple sclerosis and hepatitis C, among others. With this expansion, we are using the skills we gained through almost 30 years of helping our clients survive and thrive and leveraging our core strength: providing the healthiest meals possible for people in the Bay Area with the greatest medical need for good nutrition.
Like all nonprofit organizations, Project Open Hand doesn't exist in a bubble. External forces—like the economy, politics, medical advances and changes in our healthcare system—all impact our work. As an example, with new medical innovations, people with HIV are living longer and managing the disease instead of dying from it. We no longer need to provide meals for those who are in good health, and we want to provide meals for those most in need. This changing landscape means that some of the clients we currently serve, those who are healthier, may no longer qualify for services.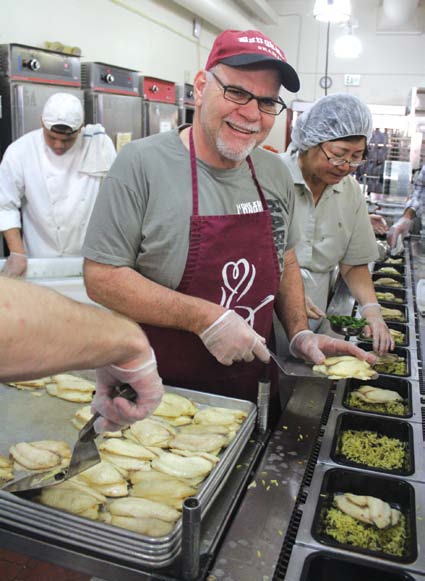 For clients who are no longer eligible, we will refer and transition them to other food resources in our community, including our Senior Lunch Program located in 12 sites across San Francisco. And for those HIV+ clients who need us and are still struggling with the severe symptoms of this disease, we remain committed and continue to stand by their sides.
To support our expansion, we are working hard to demonstrate the value of our nutrition services, so we can continue to attract new partners and funding. To that end, we recently launched our Food = Medicine Pilot Study in collaboration with researchers at the University of California, San Francisco (UCSF) AIDS Research Institute.
Approximately 60 study participants with HIV and/or diabetes will have 100% of their nutritional needs met by Project Open Hand. In addition to nutritious meals, participants will receive intensive case management and enhanced nutritional counseling and education. The UCSF research team will monitor participants' physical and mental health, frequency of doctor and emergency room visits, adherence to therapy and medical costs. If successful, this study will demonstrate what Project Open Hand has known anecdotally for three decades, that Food = Medicine.
By demonstrating the healthcare benefits of our nutrition services, the pilot study will enable Project Open Hand to seize new funding opportunities, continue to expand our services, and explore the opportunities for reimbursement under the Affordable Care Act—but most of all, serve our clients better.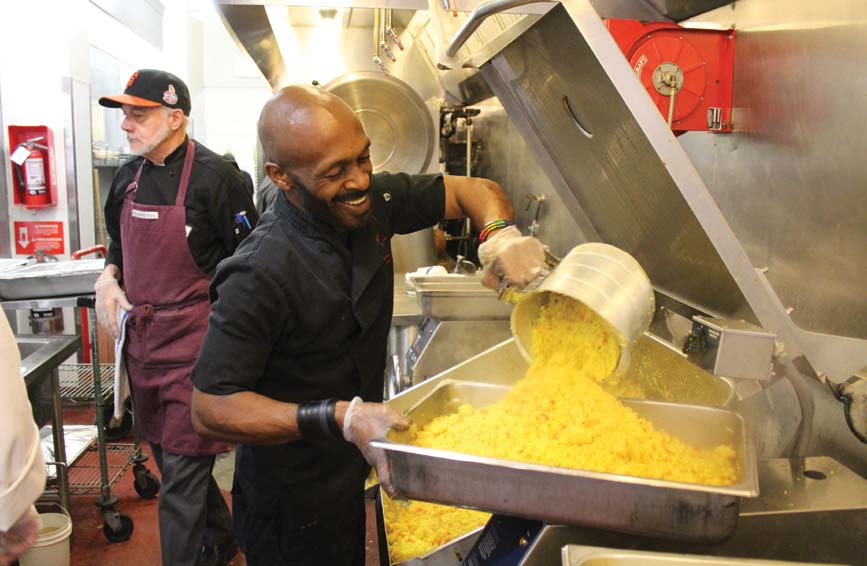 Project Open Hand will be here for as long as there is a need for our life-sustaining nutrition. As we have done since Ruth Brinker prepared and delivered those very first meals, we will continue to depend on the community to realize our vision: "No one who is sick or elderly in our community will go without nutritious meals with love."
Kevin Winge is the Executive Director of Project Open Hand.